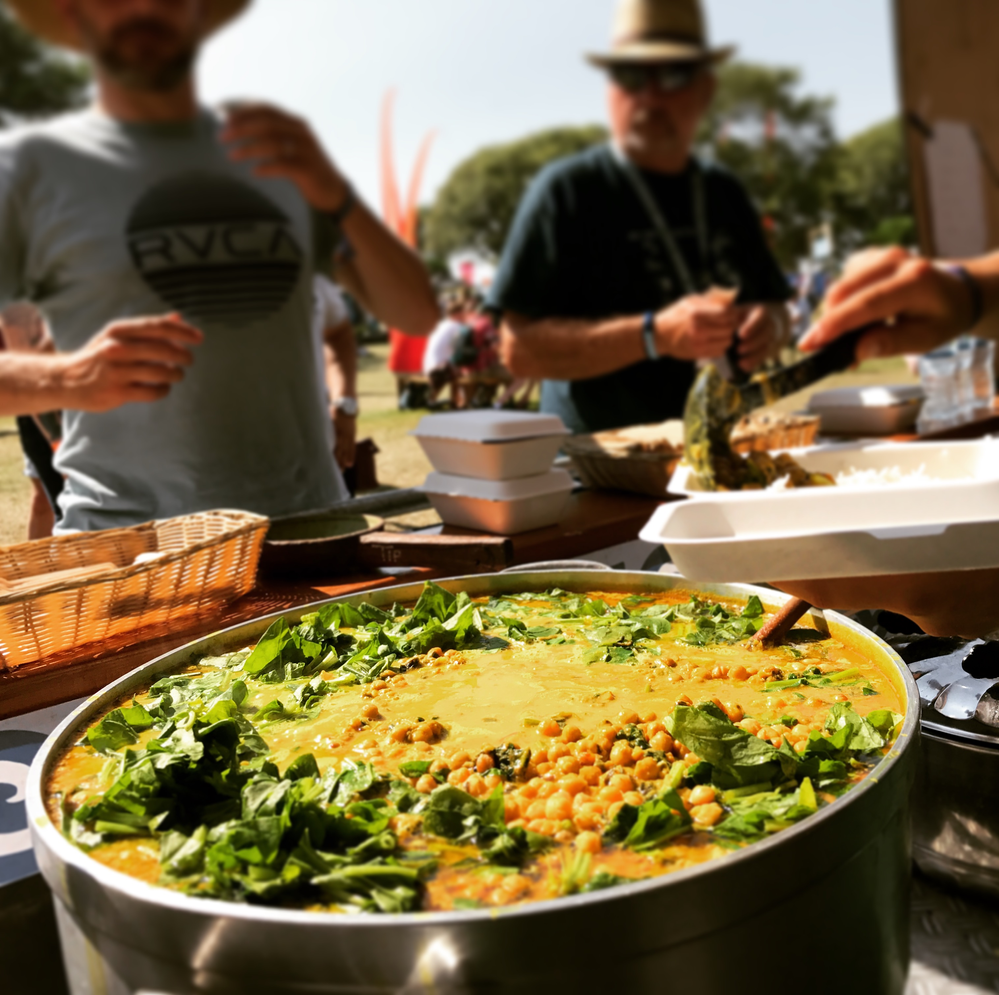 People often ask us if curry is really a Tibetan thing. Those who have visited Tibet always remember momos and yak butter tea, but most don't have a memory of curry.
The bottom line is that Tibetan people excel in comfort food. This reflects the needs of a people who live at high altitude, many of whom are nomadic and spend months of the year cooking by campfire. Thus simple, warming and filling foods have come to define the cuisine, and curry-like dishes tick all the boxes here.
Spicy potato curry is a Tibetan favourite (and a regular on our summer festival menu), and meaty curry-like variations, infused with yerma, the peppercorn that is unique to the Tibetan region, are also very popular.
As for Himalayan curry, there's a broad term! The Taste Tibet Himalayan curry spread represents the unique experiences of Chef Yeshi, who grew up cooking nomadic food in Tibet but spent many years living in north and south India. His explorations in food, exposures to different flavours, and experiments in his own cooking style are all captured here.
Loosely speaking, Himalayan curries are less oily than Indian curries, and they have a cleaner, healthier feel. They are also less spicy than their Indian counterparts – unless you pile on the sepen, of course.
This week (9th-15th October, 2017) is National Curry Week! If you have never tried Himalayan curry before, we will have three different dishes to sample at the Taste Tibet stall in Oxford's Gloucester Green Market this Wednesday. They are all gluten-free, and two of them are vegan! Watch us cook from 9am, or eat with us from 11 o'clock onwards.
And if you would like to eat for £5 again this week, sign up to our newsletter before 9am on Wednesday 11th October to bag this week's special deal! There's a freebie in your inbox every Tuesday.
#tastetibet #tibet #oxford #market #GloucesterGreen #curry