Taste Tibet started life in street food and we still love the nomadic existence. Our festival stall is a replica of the Tibetan summer picnicking tent. You can find it pitched up at big events such as Glastonbury, the Hay Literary Festival, Cropredy, the Cambridge Folk Festival, Latitude and Green Man. Get in touch if you'd like to book us for your event.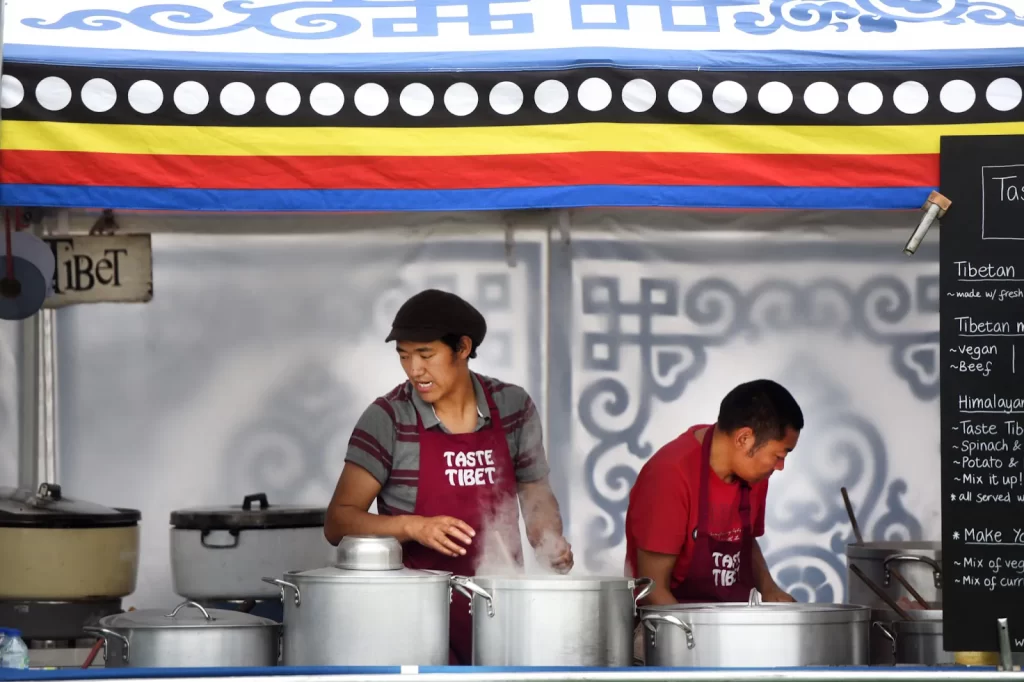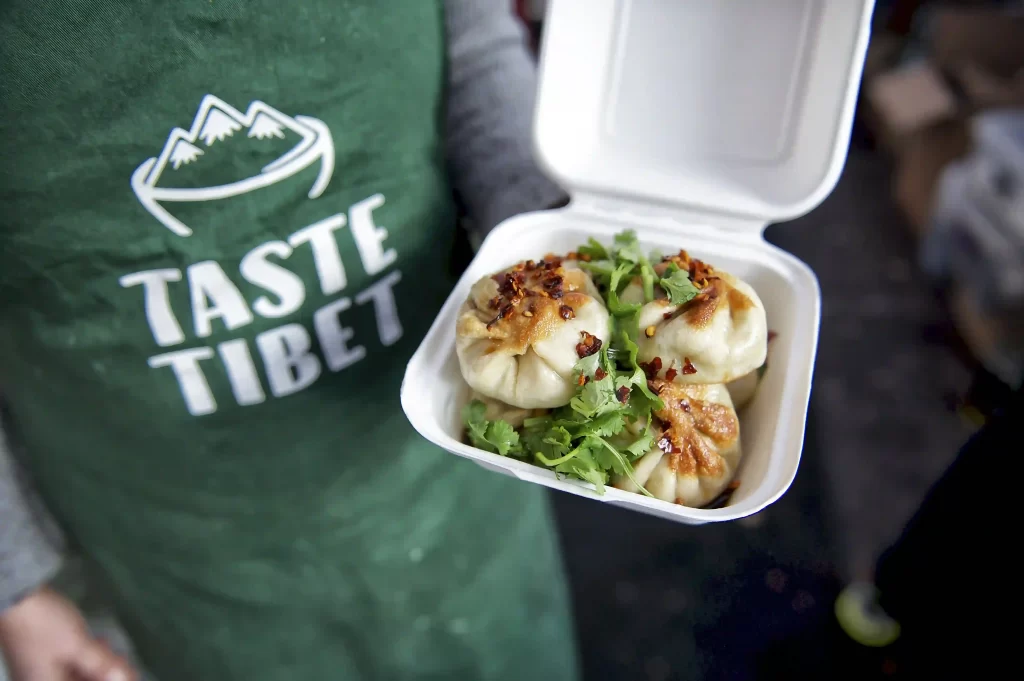 Taste Tibet also caters at the Oxford and Cambridge university college balls – drop us a line if you'd like us to pitch up at yours! We are available for private hire as well, but we don't do as much of this kind of work as we used to. Send us an email if you'd like to find out whether or not we can make it happen for you.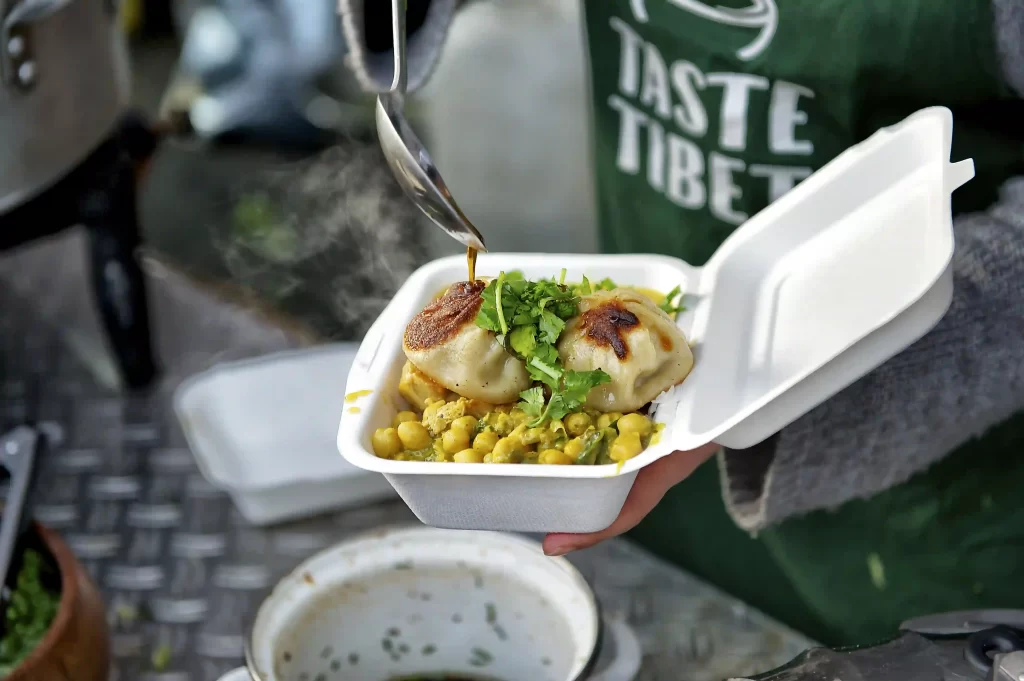 Our food is always available from our freezers in family sizes if you would like to serve Taste Tibet food at home for your party. We can also offer it fridge-cold if you prefer. Just ask if you have any questions.