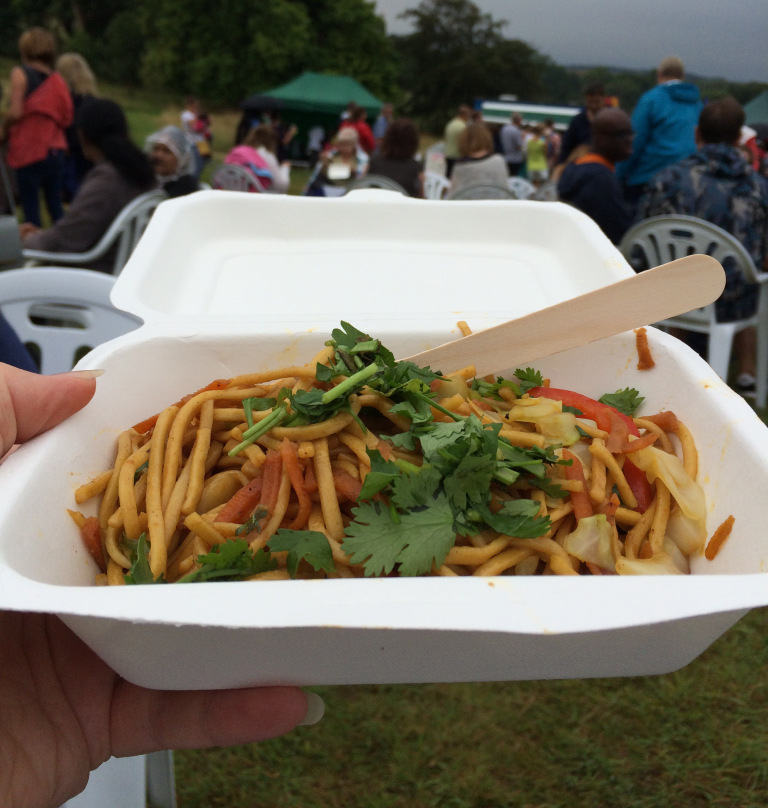 Tibetan thukpa, aka "the BEST noodles I've ever had", are this week's special at our market stall in Gloucester Green. Thank you to @eatingwithemmy for this shot taken at least year's Peace in the Park Festival. Emmy describes them as "tasty, savoury noodles with heaps of flavour". Come and check them out on Wednesday in Gloucester Green.
Tibetan people do not fear carbohydrates: food that fills is a necessity at high altitude. In some parts of Tibet noodles are eaten every day, usually as an evening meal, and they are consumed in large quantities. We eat a lot of noodles at home here in Oxford, but we rarely bring noodles to our stall as they are a bit of a high maintenance food. Get them while you can!
There are an amazing variety of noodles in Tibet, but all noodles are hand-made from scratch, and this is what makes them so delicious. Thukpa noodles, which originate where I come from in eastern Tibet, are prepared using just wheat flour and water. This is rolled out into a huge disk and then cut by hand into long thin strips. Thukpa can be soupy or fried, meaty or vegetarian. This Wednesday, enjoy stir-fried vegan thukpa, made with copious fresh veg.
Tibet is also famous for its hand-pulled soup noodle, thenthuk. Those of you who used to get Taste Tibet takeaways back in the day will have enjoyed slurping down this delicious, warming broth that is hearty enough to satisfy any hungry nomad. Who fancies some of this at the stall some time? Shout it out in the comments!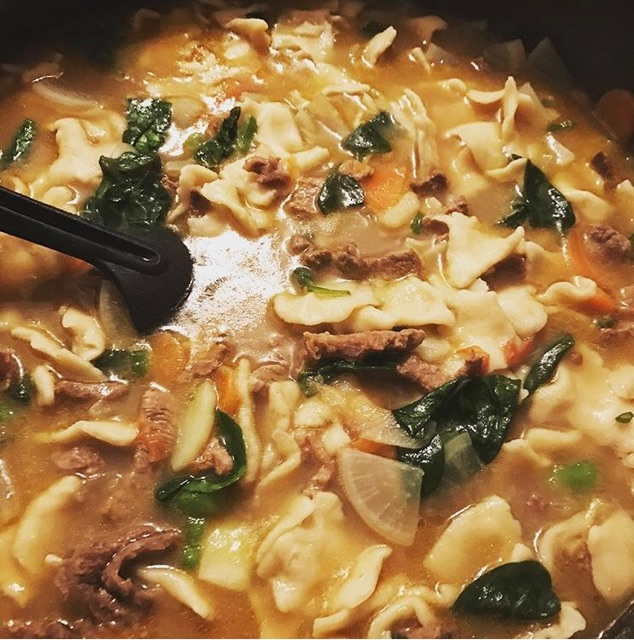 #tastetibet #tibet #oxford #market #GloucesterGreen #noodles #tibetan