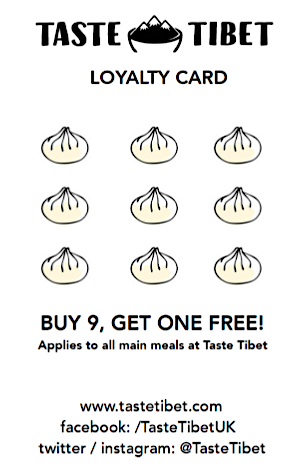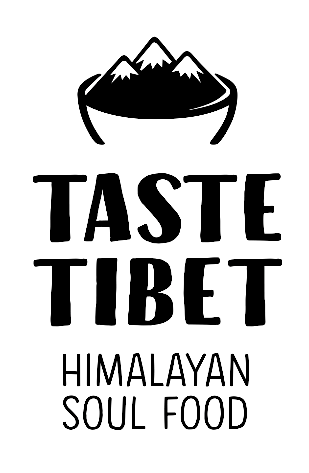 Students! Welcome (back) to Oxford!
Did you know that Taste Tibet offers you 10% off everything at our Gloucester Green Market stall every single week?
Now for the even better news! This Wednesday, October 4th, we are offering everyone with valid student ID the following fantastic deal at our stall:
* Any meal for a fiver! *
This includes all our main Himalayan curry dishes (including this week's special) and any main momo meal. Grab it while you can!
And now for some more amazing news, and this news is good for everyone…
This week we are bringing out our all new Taste Tibet Loyalty Card! Buy any nine main meals at Taste Tibet, and get the tenth for free!
The loyalty card can be used by those paying full price, as well as by students paying just a fiver this week, or with the usual 10% off. Keep yours to yourself, or share between friends for a quicker return! Make sure to ask for your card ASAP!
Basically, we feel it is high time that we reward those of you who come to our stall every week, and especially those more cash-strapped students, for whom every little counts that much more.
Thank you to everyone who welcomed us back to Gloucester Green so warmly last week. We are really overwhelmed by the love and support of our customers in Oxford, and can't wait to see you again.
Gloucester Green Market, every Wednesday 10am-4pm.
#tastetibet #tibet #oxford #market #GloucesterGreen #loyaltycard