Most of you know this already, but sharing our passion for fresh food, wellbeing and sustainable living – Tibetan style – has been Taste Tibet's driving force since the very beginning. Reach is important to us, and our restaurant, festival stall and recently-published cookbook are all a part of the plan. But Oxford is our home, and working to support and educate people in our local community is Priority No. 1! This month new opportunities have come our way, and we're loving it.
Last Thursday we welcomed the Year 3 year group from Headingdon's Tyndale School into TT to make momos and talk about restaurant life in Oxford. The children asked such interesting questions about owning a food business and serving a community, and we were so happy for the opportunity to share our experience of providing free food to the people in Oxford who need it most, as well as a running a zero waste restaurant operation. We have been seeking out opportunities to make use of our leftovers and other surplus ingredients since our days in Gloucester Green market, and have been feeding Oxford's most vulnerable on a weekly basis for over two years now.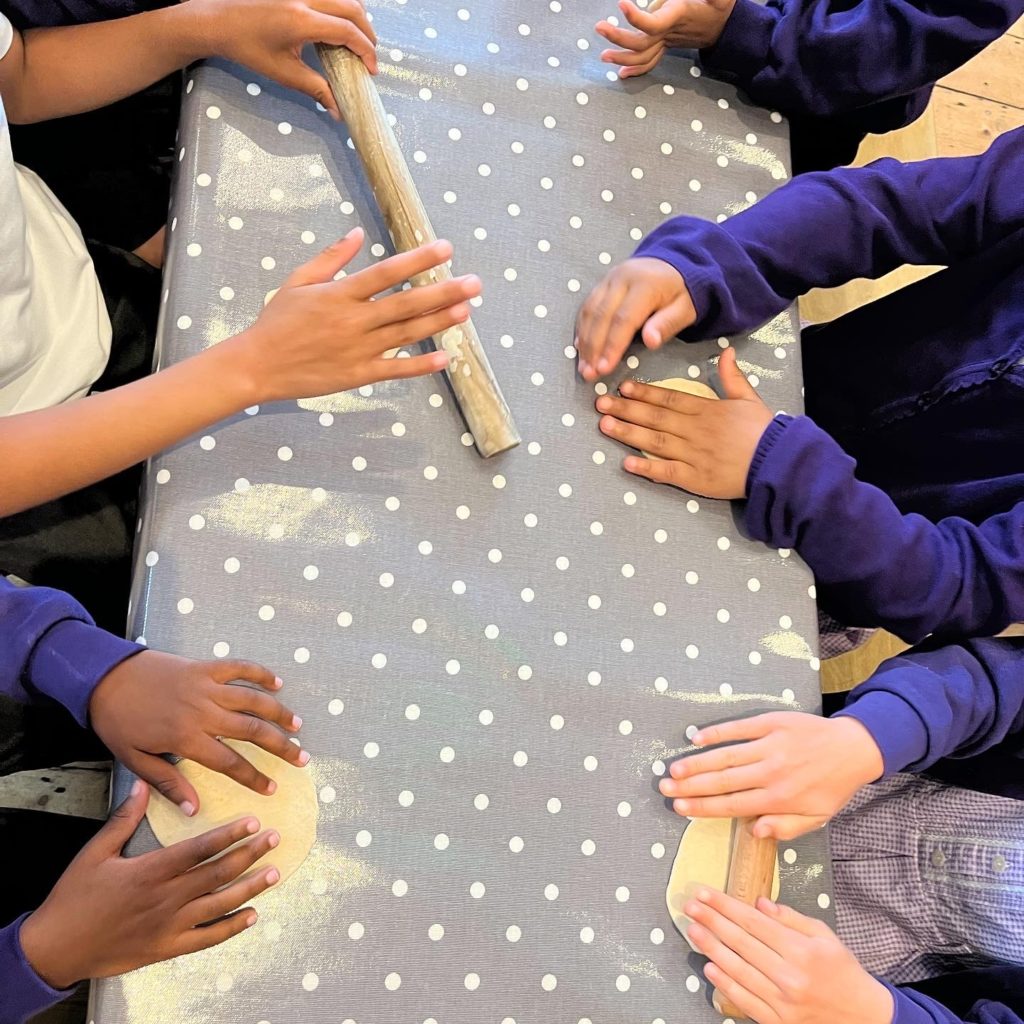 We have always been passionate about doing so sustainably, encouraging our customers to bring their own Tupperware to the stall and takeaway, and we have been using recyclable and compostable boxes since our very first ever pop-up. Next week, thanks to Councillor Katherine Miles (a much-loved TT customer and supporter) we will be getting our voices behind a more comprehensive Council approach to managing the sustainability impacts of street trading in Oxford (thank you also to TT fan Councillor Emily Kerr for her lead on this, and for this week's lovely main photo!). If Glastonbury can enforce a festival-wide ban on non recyclable food boxes and cutlery why can't our Council? There are more food stalls at Glastonbury than there are eateries in Oxford City.
Our restaurant in Oxford is still open for a couple more weeks before we take our momos on the road again to festivals as far east as Cambridge and as far west as Wales. Come and see us, and bring your own Tupperware if the above resonates for you.
We are open the following hours this week:
Wednesday: 5-9.30pm (dinner only)
Thursday – Saturday: 12-3 (lunch) / 5-9.30pm (dinner)
Pop by for takeaway (hot food or freezer food – make sure to stock up on this before we close again) or to dine in/outside. This week's menu is on the website now.
Looking forward to seeing you!
Team Taste Tibet
Opening hours this week:
Weds: 5-9.30pm
Thurs – Sat: 12-3pm 🥢 5-9.30pm
☏ 01865 499318
—
Are you loving the Taste Tibet cookbook? Please leave us a review if so! ⭐️⭐️⭐️⭐️⭐️