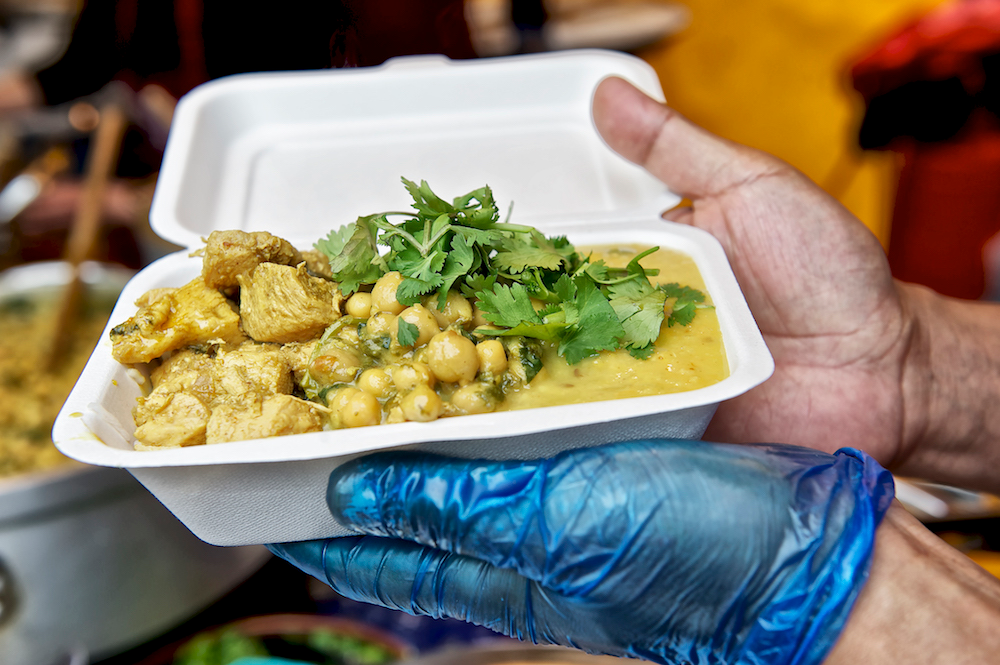 Food packaging is one of the few things that really gets our goat.
Anyone who has visited the market in Oxford's Gloucester Green at the end of a busy trading day will have noticed the bins piled high with polystyrene food boxes and plastic forks.
Back in 2015 the Council announced a ban on non-recyclable food packaging, hoping to reduce litter levels and to promote the use of biodegradable and recyclable materials. But the ban was reversed before it was even enforced, with city councillors citing the fact that the EPS (or expandable polystyrene) boxes that are widely used across the city are in fact recyclable (if not biodegradable). You can make CD cases out of them, apparently!
Sustainability and an environmental awareness have always been at the heart of what Taste Tibet is about. When I was growing up in Tibet plastic packaging had not yet reached our village. Even now, we never store our food in man-made materials, but in natural cloth, and many people still eat from wooden bowls that they carry about with them and lick clean at the end of each meal. We didn't have detergents, and the food tasted better that way anyway. And if it sounds unsanitary, let my mother tell you how I was never sick as a child!
So when people mistake our 100% compostable food boxes for styrofoam, it hurts! The picture above shows our lovely spread of curries nestled inside a box made from sugarcane, or specifically the dry fibrous residue that is left once the sugarcane has been pressed for juice. The result is a wonderful receptacle that, because it is made from natural materials, absorbs the sweat, leaving food looking and tasting much better. Sugarcane material is suitable for microwave and even oven use, and it is also freezable. It's a gem of a substance, and we are delighted to put our names to it.
We are doing all we can to limit our environmental footprint, and we are always open to your ideas. One way to help us is to bring your own Tupperware and Thermos flasks to us at the stall each week. Our regular customers know that even if the box/flask is big we're going to fill it! Win-win.
#tastetibet #tibet #environment #sugarcane #sustainable #environmentallyfriendly