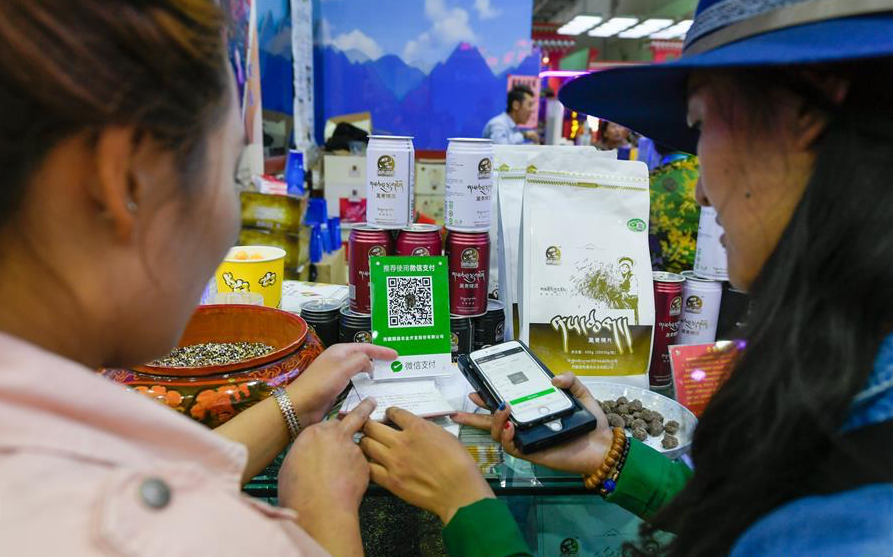 On a recent trip to Tibet we were amazed at how little cash is used in this apparently remote part of the world. Back in the day no other form of payment existed here, even when huge sums were involved.
Today it is not the bank card that has forced cash out, but WeChat, a messaging, social media and mobile payment app that has transformed the financial landscape of China and beyond.
Even in Tibet's vegetable markets, where often little more than a pound may be spent at a time, cash scarcely changes hands: WeChat, with its multiple payment methods, ranging from QR code payments to in-app and in-app web-based payments, make simple transactions super fast.
In London's Camden Market, where Chinese visitor numbers are near on doubling year on year, managers have encouraged stall-owners to take payments through WeChat so that people with Chinese bank accounts linked to the app can shop in the market using their smartphones.
It's not a bad idea for Oxford either, a popular stop off point for Chinese tourists heading really to Bicester Village…
As for Taste Tibet, it has taken us years, but as of this week we are excited to announce that we are finally taking card payments at our stall. WeChat is clearly the next stop .
On a serious note, this means that you no longer need to head to the bank before coming to stock up on your momos, and that taking larger amounts of food home for your family dinner just got a whole lot easier.
Try us! A free momo to the first person who puts to use our new card terminal!
#tastetibet #tibet #tibetan #mobilepayments #technology #cardpayments