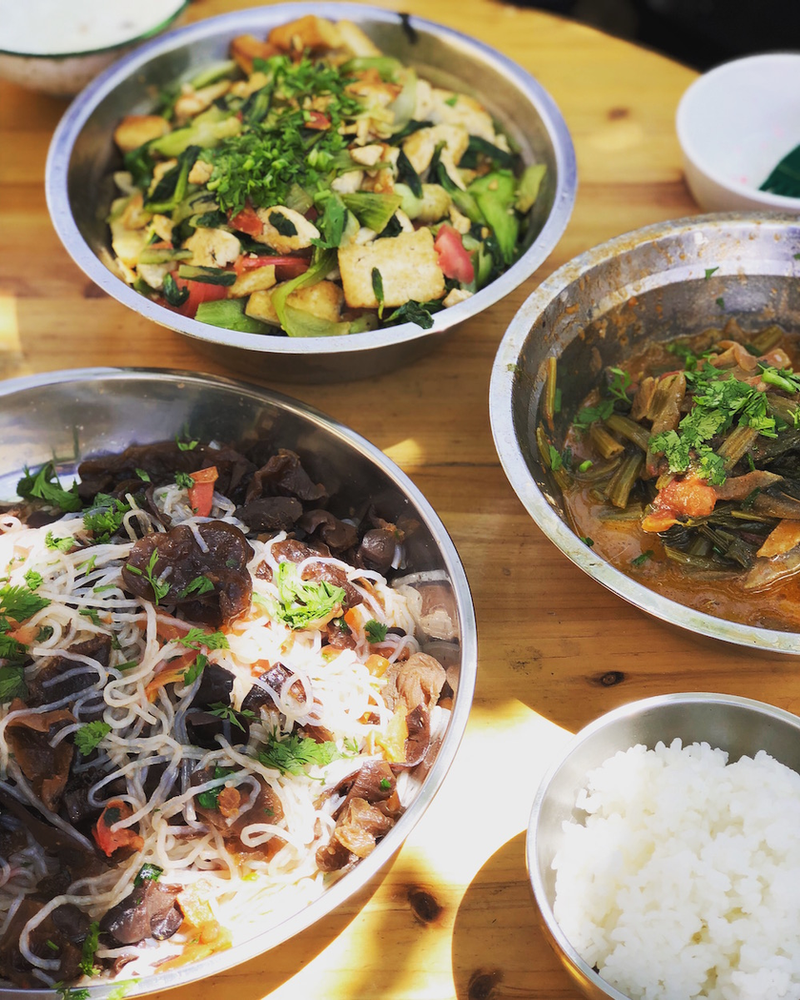 Our kids have been brought up in England so far, but when we ask them if they feel British or Tibetan (strictly speaking they are 50/50), usually they say that they are Tibetan.
A lot of it comes down to food. Since dad is the chef in our house, and dad is Tibetan, the kids eat a lot of Tibetan food. They know the food by its name in Tibetan, and they also eat it Tibetan style – which is to say that momos are eaten by hand, and bowls are licked clean once you're done.
Hang on a minute, bowls are licked clean when you're done? Chef won't like me saying that. That's a trick that they use in his home, but Yeshi is at pains to point out that this is not what Tibetans do per se.
There are a lot of unspoken rules around eating that visitors to Tibet would do well to be aware of. Good manners are prized highly, but these are not the same set of behaviours that we associate with correct dinner form here.
For starters, no matter how much you are loving your food in Tibet, don't shout about it. No whoops, noms or other loud signs of enjoyment. Eating is a quiet affair.
Secondly, you should wait to be offered food in a Tibetan home: asking for something to eat or drink is considered rude, even if you're gasping for it. And I'd go as far as to say that even if you're starving, you should probably decline the offer of food at least once, and maybe several times, before accepting it.
Restraint and deference go a long way in Tibet. You should always offer food to others, for example, before filling your own bowl. And make sure you serve the old and the young before anybody else.
Don't overeat, don't fill your mouth too full, and don't eat too fast. Ideally, don't ask for more either. Your bowl should be empty at the end of the meal, so don't fill it with more than you can manage. This may mean that you will also have to finish something that you didn't enjoy.
Finally, make sure not to step over any pots or pans, or the food itself. And when eating with your hands, make sure that you use your right hand, and not your left.
For people brought up in the west, all this can be quite a shift. For me, keeping quiet when my taste buds are tickled is my biggest challenge when eating in Tibet. Making sure that my kids try a bit of everything also keeps me on my toes: our Tibetan family expect it.
A word from Taste Tibet here: whoops of joy are very welcome at our stall. In fact, we don't' know what we would do without your enthusiasm. So please be excited: we are not in Tibet any more. Just keep away from the pots and pans, please, and make sure that you try everything we have to offer.
#tastetibet #tibet #tibetan #table #manners