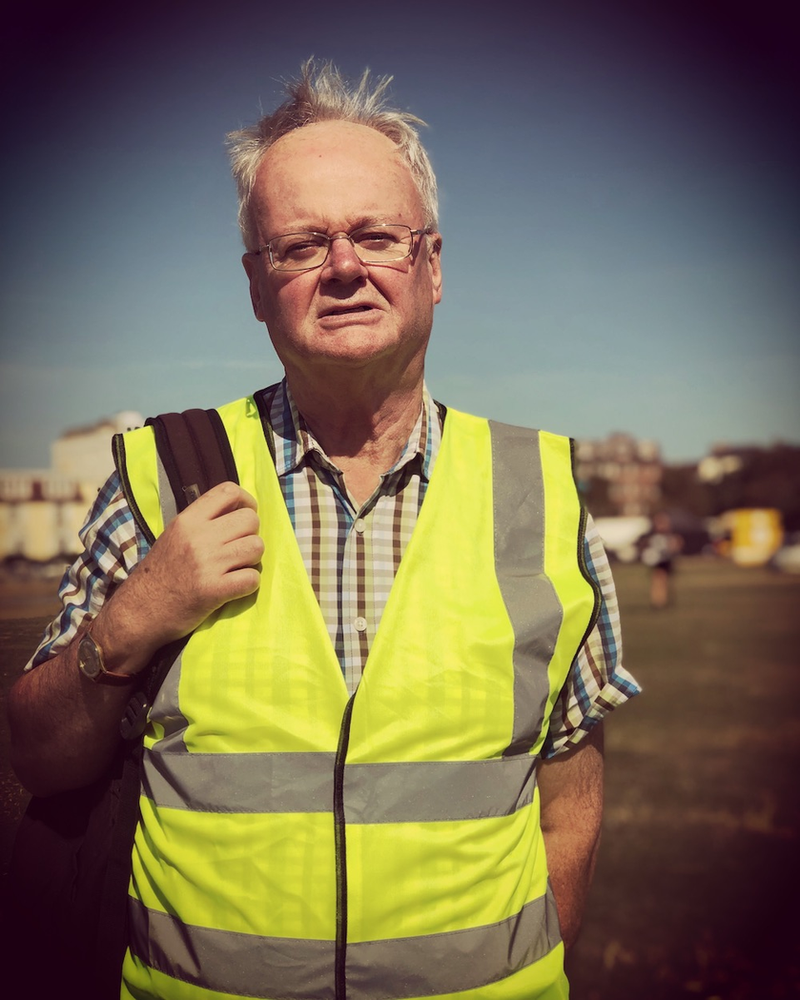 This blog post is dedicated to all the people who have helped us get to year six of Taste Tibet! Most of you don't want your mug on the Internet, but you know who you are!!
First of all, thank you to the many Tibetan people who have helped us hugely over the years, particularly Namdak, who drove Yeshi from A to B before he got a driving license of his own, but also to Namdi, Jamji, Tenzin and Tenzin, who worked so hard for us in the kitchen and at our stall for the love of Tibetan food and the joy of sharing it.
This summer, we owe massive thanks to Thokmay, a Tibetan graduate student at the University of Oxford, who stepped in to help at the eleventh hour when a key member of our staff walked out (turns out he didn't like camping). Thokmay was a natural at our stall – a great chef, and a real charmer with the punters. Thank you also to Choempel, the Tibetan language Instagram star who gave us some time while preparing to run a Tibetan summer school here in Oxford. We couldn't have done it without you both.
Readers of our last blog post before the 2019 summer festival season may have sensed the anxiety and dread. This work isn't for the faint-hearted, and after a very went and windy end to the previous season we had sworn off another summer like it.
Fast forwards to 2019, and we had an even busier events calendar lined up than we had the in previous year (whoops).
The season did not begin auspiciously. Crawling along London's Chelsea Embankment, towing our fridge trailer behind him, Yeshi was waved down by the road traffic police. Turns out that they know the legislation around towing vehicles better than the examiner at Yeshi's towing test. Discovering himself to be unqualified for the job, we had 24 hours to work out a refrigeration solution for the many festivals of the summer that lay ahead.
Step forwards, Alan! (see photo). Alan has been visiting our stall every week for years and years, and when we discovered that one way around the towing problem was simply to slap on some L plates and have someone (apparently) more qualified sit in the cab and "supervise" Yeshi, Alan volunteered himself for the job (it turns out that anyone whose license goes back further than 1997 can tow anything).
Thank you, Alan, for giving us your time this summer, and for all your positive chatter in the van – it kept Yeshi going. We've just booked him in for another test, you will be pleased to hear…
After the initial hiccups, the summer went very well. This is potentially dangerous, as it sets us up to believe that next summer will roll out the same (there are many variables in festival work, and nothing is a given), but it is certainly great for our morale and our energy levels as we get back in to the swing of things back home in Oxford. We often say that feeding the people who love our food in turn feeds us, and we were certainly well fed in complements and support wherever we went this summer. Thank you to EVERYONE who came and ate our food and gave us that response. It means EVERYTHING.
Finally, a big shout out to Amanda, Ellie, Caitlin, Aran and Cathryn, who must have served up thousands and thousands of momos over the course of the summer. Many of these lovely people will be medical doctors one day, and there was precision in their work and an excellent b̶e̶d̶stallside manner. You were all great to work with – thank you!
We are now back in Oxford, and you can find us at our stall in Gloucester Green market every Wednesday, resuming Saturdays again soon. Look for us up by the fruit and veg stalls for now, while we try to re-home in our old spot.
Thanks again, everyone! Looking forward to seeing you soon!
#tastetibet #tibet #festivals #tibetan #market