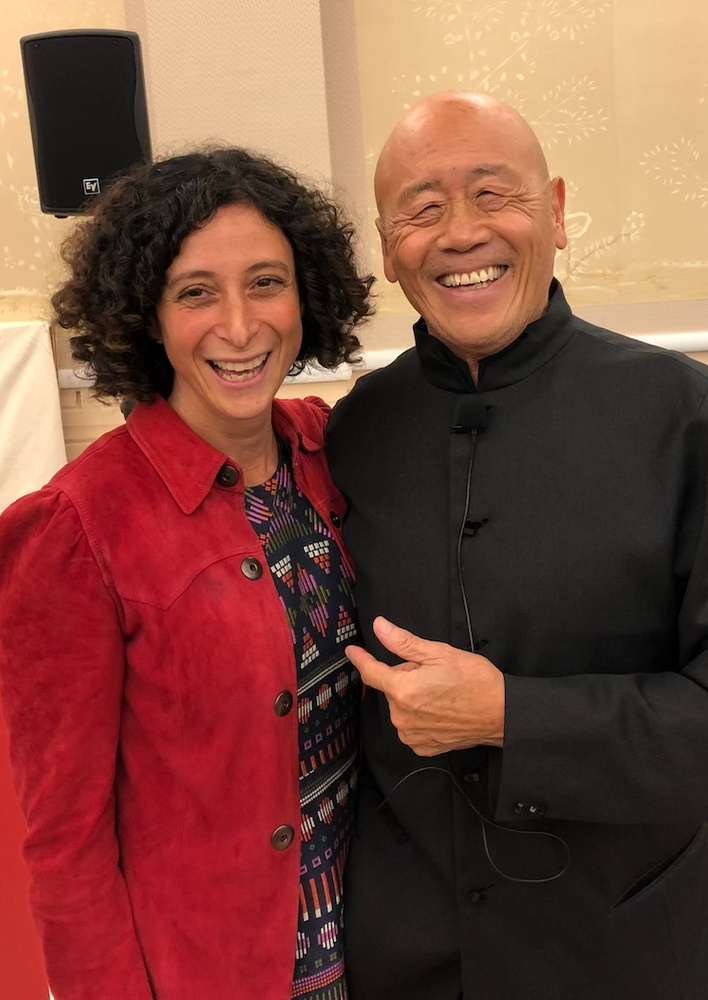 This one has been a hard to keep quiet! Julie is the proud winner of this year's Yan-Kit So Memorial Award for Food Writers on Asia!
The award is a travel bursary to support the research and writing costs involved in producing an original work about Asian food. The judges for this prestigious award are all big names in the culinary world, and include Oxford's own Fuchsia Dunlop, a world-renowned expert on Chinese cuisine.
Those of you who have been following our blog for a while know that writing about Tibetan food is a personal passion, and my end goal has always been to produce a book that draws on Yeshi's experiences of growing up in rural Tibet as a way to explore Tibetan food through his stories and recipes.
Thank you to everyone on our mailing list who has encouraged me to make something more of these blogs. You know who you are! You gave me the confidence to apply for this award. Winning it is a massive opportunity, and means that we are now more than one step closer to making our dream become a reality.
The award was presented in London's Chinatown last night, with Chef Ken Holm (see above) in attendance. I will circulate the press release in the coming days. An extended trip to Tibet is now forthcoming. Watch this space for more details!
But wait! Before the press release drops, keep your eyes peeled for some more good news later this week, as we announce more momotunities for Oxford fans imminently!
Exciting times for Taste Tibet, people. Make sure you follow us and that you're signed up to our newsletter for more.
#tastetibet #tibet #yankitsoaward #kenhom