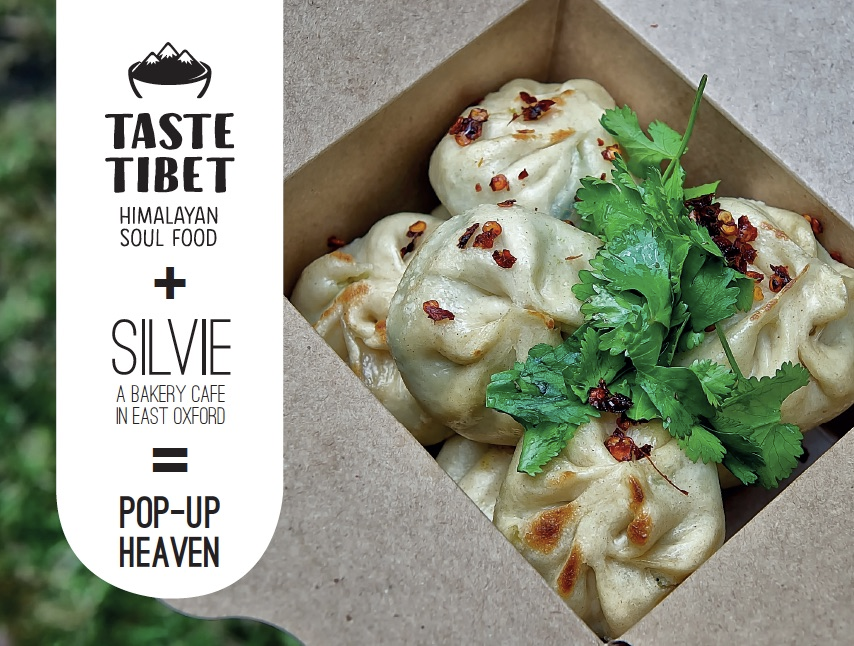 Amazing news for momo fans!
This Thursday, January 11th, marks the first of a new regular Taste Tibet pop-up night at East Oxford bakery cafe Silvie.
Come and discover why the BBC Good Food Magazine calls us a "hidden foodie gem", and why we are one of the Guardian's Top Ten picks for Oxford!
Our mouthwatering momo dumplings and legendary Himalayan curries will be in the house every Thursday evening between 6.30pm and 9.30pm. Eat in and enjoy a drink from Silvie's bar, or take away for a night at home.
Long time fans of Taste Tibet may remember the day when we used to run a takeaway from our own home in East Oxford. Many of you can't make it to our regular Wednesday market stall in Oxford's Gloucester Green, so all hail the return of this regular momo evening! This time without small children to answer the door, and with the option to dine in and make a night of it!
Expect all your favourite Taste Tibet dishes + amazing weekly specials. There is plenty on the menu for vegans, and for people with all kinds of dietary restrictions. Dine with peace of mind! All our curries are gluten-free, and none of our food contains dairy or nuts.
Where/When?
Thursdays 6.30pm-9.30pm, Silvie Bakery Cafe, 281 Iffley Road, Oxford OX4 4AQ
Can't wait to see you there! Love from the TT team x
#tastetibet #tibet #Silvie #popup #momos #curry