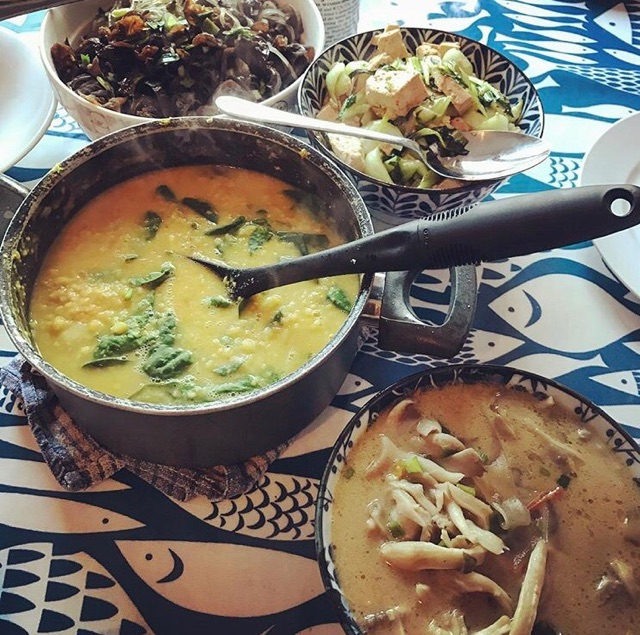 It is amazing how many people are scared of dal. You wouldn't believe what a few lentils can do to a grown man! We serve all our curries and special dishes with a dash (and more) of dal. At the stall people often ask us with some suspicion what it is.
In fact, dal or dhal, is both an ingredient and a dish. It refers both to the type of dried split pea or lentil, and to the spiced stew that is made from simmering these ingredients until they are broken down.
I always cook with mung dal. Mung dal is made from mung beans. In the west, most people are familiar with mung beans sprouted in salads. Otherwise they have probably never eaten them.
What an oversight! According to Indian Ayurvedic medicine, mung is the queen of legumes. It is considered to have a calming, grounding effect on both the mind and the body.
From the western perspective, mung is rich in Vitamin C, and if cooked with basmati rice, as we do at the stall, provides a meal that is complete in protein and all your essential amino acids.
Fast to cook, easy to digest, and not to mention completely delicious, I often joke that this dal is drinkable. See for yourself! Next week I will be posting a recipe for the Tibetan dal that I cook at my stall. I will include tips on where to buy, what to buy, and how to ensure the perfect texture and taste. Watch this space!
#dal #mungdal #tastetibet #tibetanfood