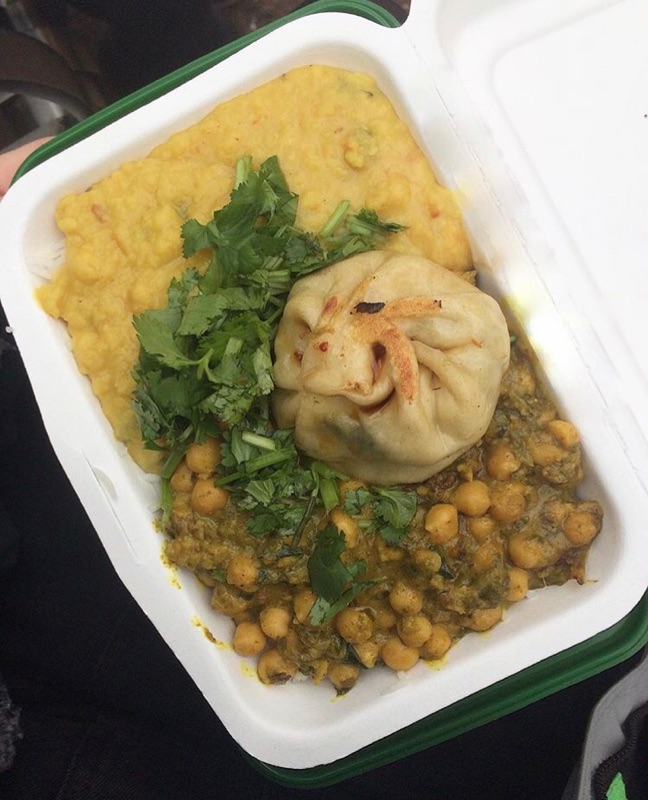 Last week we gave a brief intro to dal, and in particular to mug dal, which is the dal we use to accompany all the main dishes we serve at our stall (except momos, that is, although our customers have been known to request dollops of dal on top of these too).
This week, let us help you to make Taste Tibet dal at home for yourselves! See below for the complete recipe, but first a few words about dal, and where to do your shop.
There is a lot of confusion about lentils, beans and dals. The best word for all these little gems is a pulse. Pulses can be bough whole, split with their skins on, and split with their skins removed. If a pulse is split, it is a dal, and so it is that split mung beans are known as mung dal.
You can find mung dal at any good Indian supermarket, but you can also find it at Sainsbury's, Tesco, Waitrose etc., especially when you shop online. Just make sure you are not buying whole mung beans, which have a green skin, and which take a lot longer to cook.
If you can't come by mung dal, yellow split peas or even red split peas make a nice dal too. Whatever you cook with, make sure to buy your pulses with the skins removed. These all cook quickly, and you do not need to pre-soak them.
Here is the recipe. Let us know how you get on! You can hashtag your results as follows: #TasteTibetDal. Follow us on Twitter, Facebook and Instagram, if you haven't already.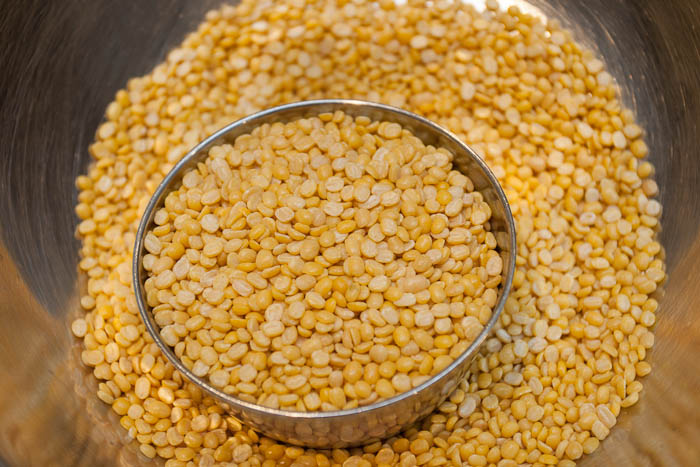 Taste Tibet Dal Recipe:
Ingredients:
3 tablespoons olive oil
Half a teaspoon whole cumin seeds
5 or 6 cloves of garlic, finely chopped
1 inch fresh ginger, finely chopped
1 large onion, finely chopped
3 tomatoes, chopped
2 or 3 level teaspoons of sea salt
1 teaspoon ground turmeric
300g mung dal
1.5 litres boiling water
1 handful of fresh spinach, chopped
1 handful of fresh coriander, washed and chopped, for the garnish
Method:
In a flat-bottomed pan, swirl the oil over a high heat. When the oil has a steam to it, throw in the cumin seeds so that they sizzle, and then immediately add in the garlic and ginger. Stir briskly.
After a couple of minutes, add in the chopped onion. Keep stirring until well cooked, and then stir in the chopped tomatoes and then the turmeric and the salt. Cook for a further two or three minutes.
Meanwhile, wash the mung dal. Once rinsed, stir the dal into the mix. Add half a litre of boiling water and stir well. Leave to cook for 7 to 8 minutes on a high heat, stirring occasionally, and then pour in a litre of boiling water. Turn the heat down a little and leave for a further 15 minutes, stirring well every minute or so.
If the dal is still chewy, leave it for a further five minutes, adding in more boiling water if necessary.
Once the dal is cooked, stir in the fresh spinach and leave for just a minute. At this stage, I usually stir in some more boiling water as I like my dal quite runny, but if you prefer a thicker consistency then you are already done.
Serve with basmati rice, and fresh coriander for garnish.
#dal #mungdal #tastetibet #tibetanfood #recipe