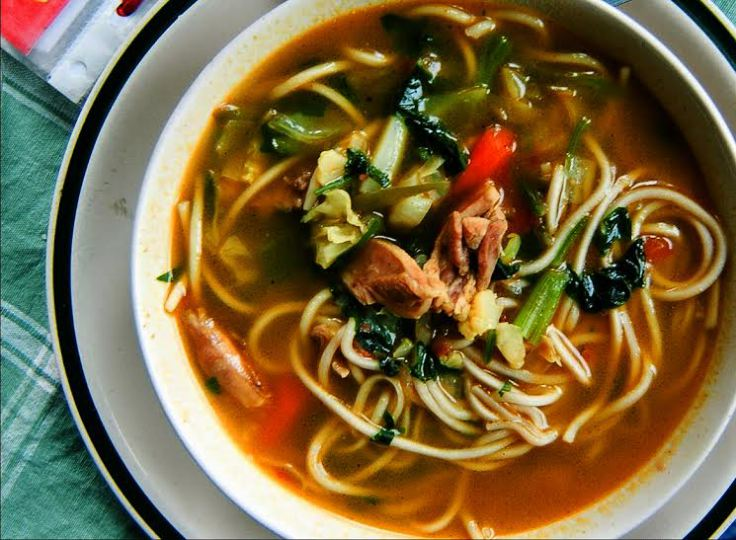 In Tibet, when it snows, we eat noodles.
Not the fried noodles we bring sometimes to our stall in Gloucester Green, but soup noodles, piping hot, and usually loaded with sepen, the hot chilli that we also pile onto our curries and into our momos.
This week, to celebrate the so-called beast from the east, we are bringing you hot and huge bowls of lamb noodle thukpa at our pop up at Silvie.
We will be cooking up a really traditional thukpa, the kind that warms hands and stomachs out on the freezing plateau.
I learned to make this dish as a child. When I was young I didn't go to school. Instead I chose to accompany my father on the long trips he made with our animals out on the mountains. We were semi-nomadic, which is to say that we were away from home with our livestock for half of the year.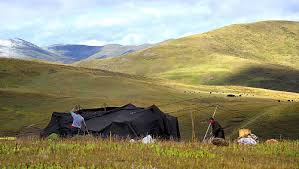 While away, we lived in tents made of yak hair. This was hand-woven over the course of about a year into a tough, durable material that is very resistant to water and snow, and which provides amazing warmth.
At the centre of the tent was a stove, and above it was a large opening that is used to let smoke out and allow the warm sunshine in. I learned much of what I know about food by watching my father and uncle cook here in those early days. Later the cooking became my job, and now when I make thukpa, I am immediately transported back to that time.
In Tibet, thukpa is usually made with yak meat. We say that it warms the stomach and liver, and boosts digestive heat. We eat a lot of it.
Outside of Tibet, lamb and beef are a great substitute. Lamb is my favourite for thukpa, as it is more tender, and slips down something amazing with this hearty broth.
Come and get it! Lamb thukpa is the winner on this week's specials board at Silvie. You can eat in or take away:
Taste Tibet @ Silvie
Thursday 6.30pm-9.30pm, Silvie Bakery Cafe, 281 Iffley Road, Oxford OX4 4AQ
Also:
Gloucester Green Market
Wednesday, 9am-4pm, Gloucester Green, Oxford OX1 2BU
#tastetibet #tibet #noodles #thukpa #yakhair #nomad