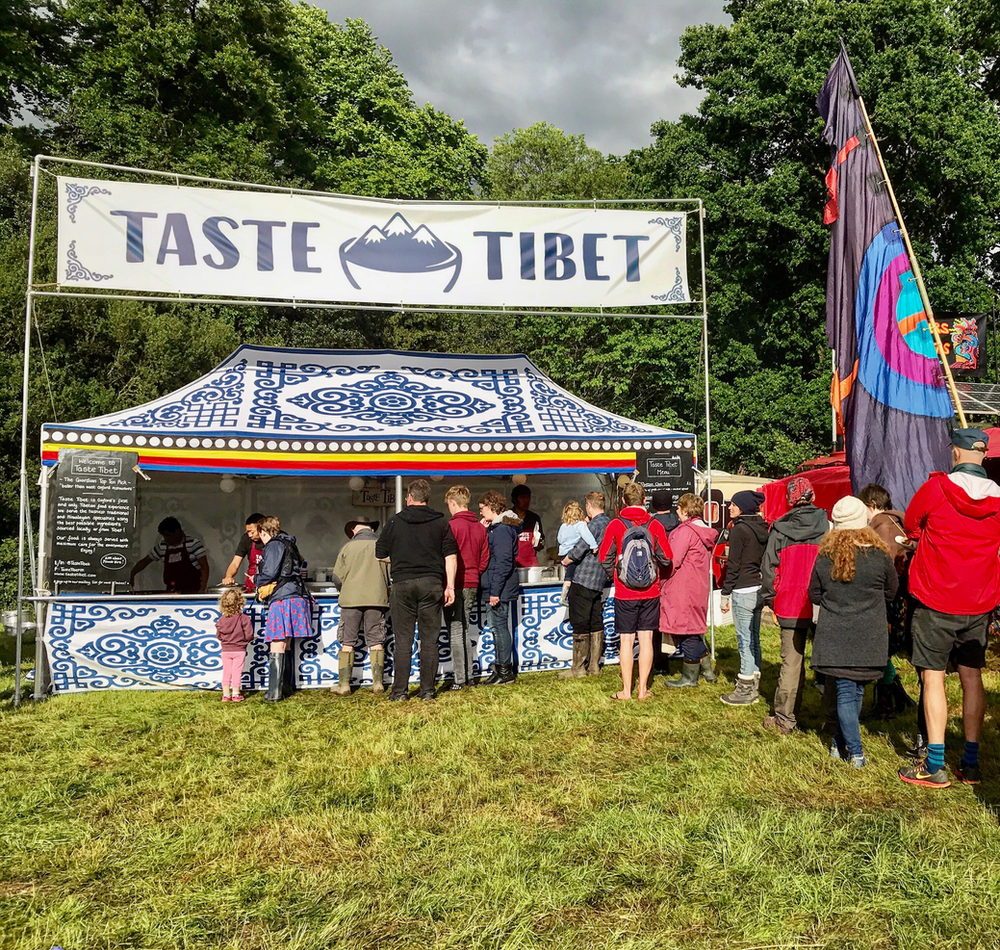 Blenheim Palace is a meaningful location for me and Yeshi. When we got married I was eight months pregnant with our son Leo, so we never managed a honeymoon on foreign shores. Instead we took a day trip to Blenheim. It was our first ever visit, and it was a beautiful autumn day.
After welcoming Leo's sister Uma, Taste Tibet has become our third child. This one keeps us even busier than the other kids, but it also takes us to amazing places all over.
But the best gigs are usually closest to home, and this weekend we will be pitching up at our honeymoon location for the first of two Taste Tibet Blenheim Palace pop-ups this summer. The Blenheim Palace Food Festival (May 27th – 29th) is a much fêted annual event in the grounds of this amazing World Heritage Site.
If you are visiting this bank holiday, this is the tent to watch out for, shown here at Wood Festival last weekend. Our new banner is up and makes us easier than ever to spot! Come by for momos and more.
#tastetibet #tibet #festivals #blenheimpalace