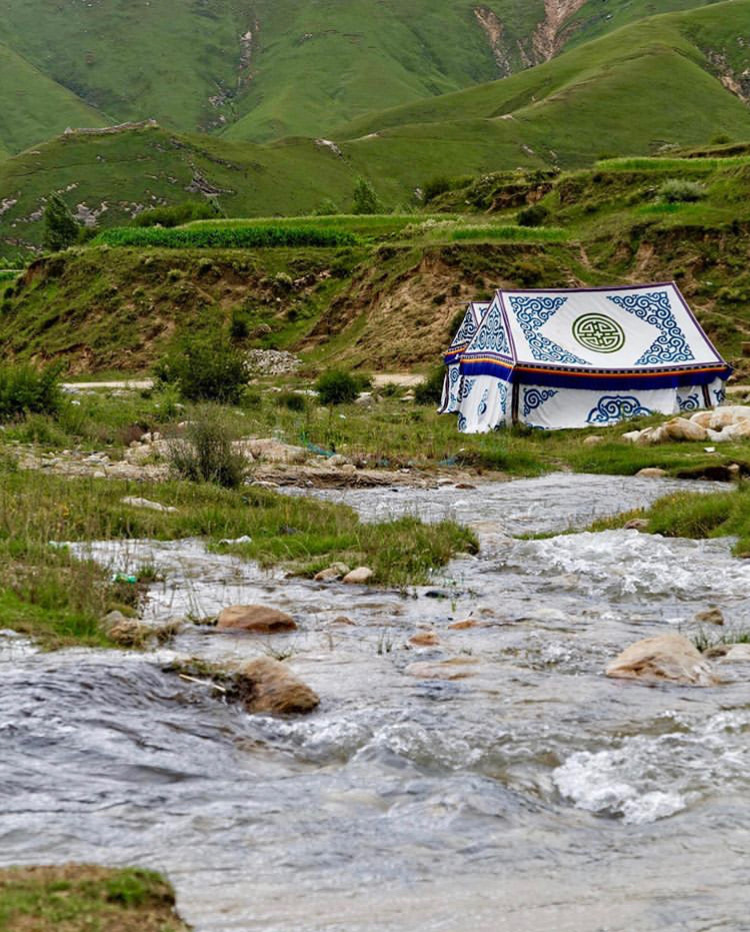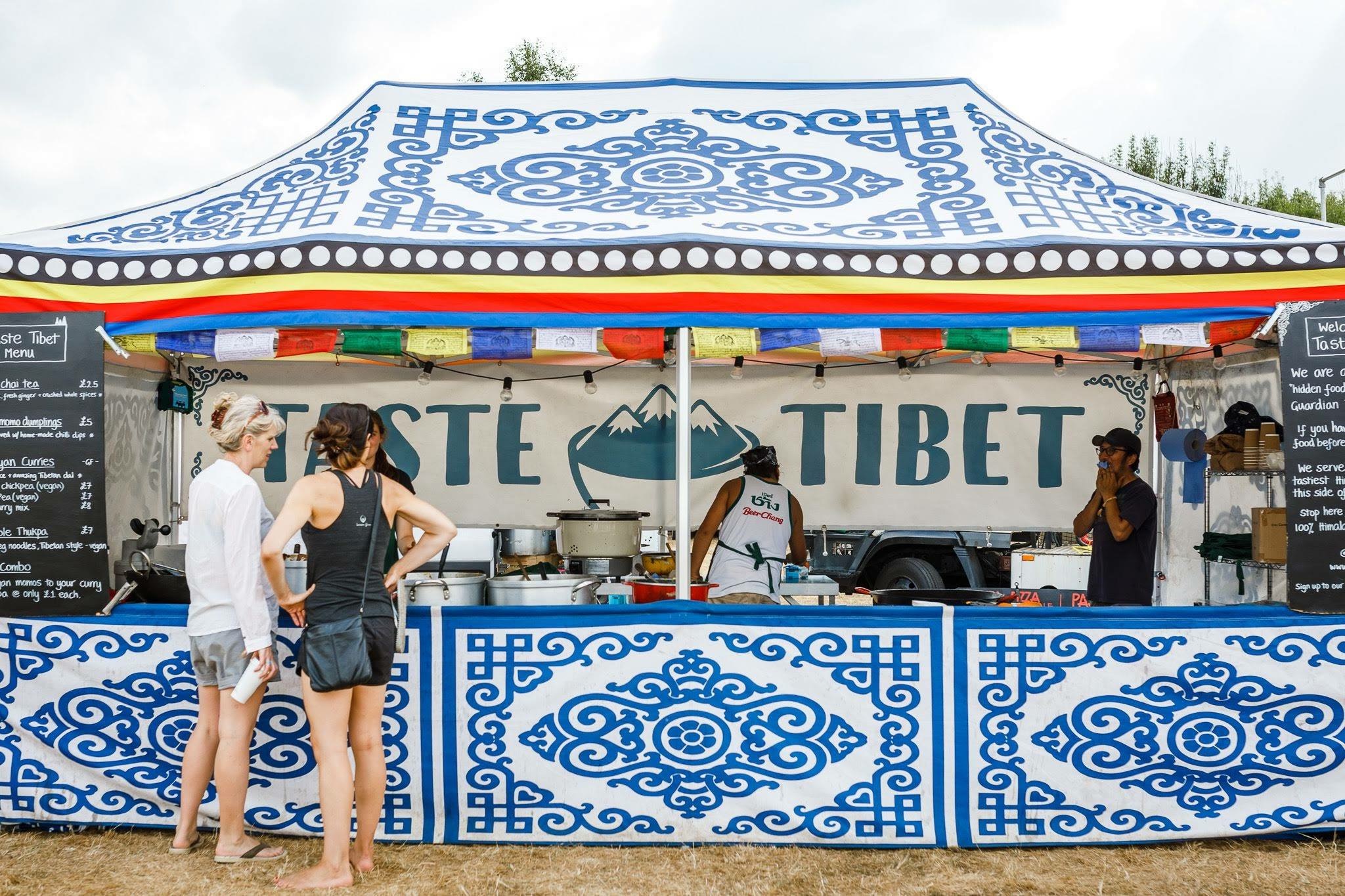 @tibetanencounter posted this lovely image (L) of a traditional Tibetan summer picnicking tent on their Instagram today. Here in the UK we're not quite there yet, but spring is firmly on course in Tibet, and summer just a few cups of butter tea away.
We designed our own festival tent (R) to mirror the experience of picnicking on the plateau. We love it when people stop by for a cuppa and share their tales of travelling in Tibet: the people they met, the food they ate, the things they saw.
Do you have stories to share? What was your favourite/worst thing to eat? What did you love? What made you laugh/cry?
What would you like to know more about through our blog? Stop by our stall sometime and let us know, or leave a comment below.
Finally, we are offering someone the chance to eat for free at our stall this week. As we near 1k followers on Instagram, all we're asking for is a quick follow. Already follow us? Tag someone in our blog post to be in with a chance! If we reach our target we'll announce the winner on our Instagram page.
#tastetibet #tibet #tent #picnic #summer #springtime