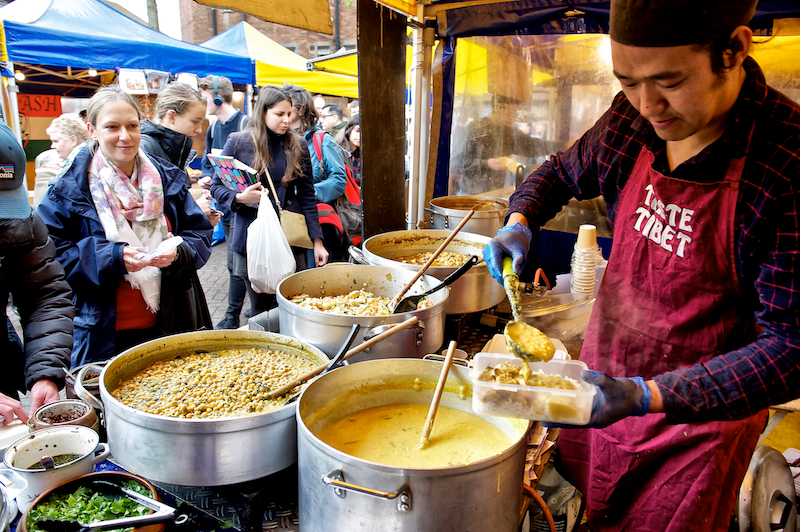 Taste Tibet is growing!
Nobody likes a queue, so starting this Wednesday we are expanding our stall in Oxford's Gloucester Green market to include more serving staff and an additional adjacent pitch. Find us in our usual spot, but we will have the corner stall as well from now on, and much more space to work with!
More room and more people will allow us to add more menu options in time too. Watch this space.
In the meantime, if you have missed out in recent weeks because you couldn't contemplate the queue, come and try us again! We are on it!
* IMPORTANT NOTE * Our Saturday stall is now sleeping until the end of the summer. We have another five university balls and numerous music and food festivals between now and the end of September, so we will not be pitching up weekends in Gloucester Green until October now. Apologies.
If you can't make Wednesdays, remember to like or follow us on Facebook, Twitter or Instagram for all our news and information on where to find us. Our website is always updated with our scheduled events, and signing up to our mailing list will give you exclusive access to Taste Tibet news and special offers!
See you soon.
#tastetibet #tibet #GloucesterGreen #markets #festivals