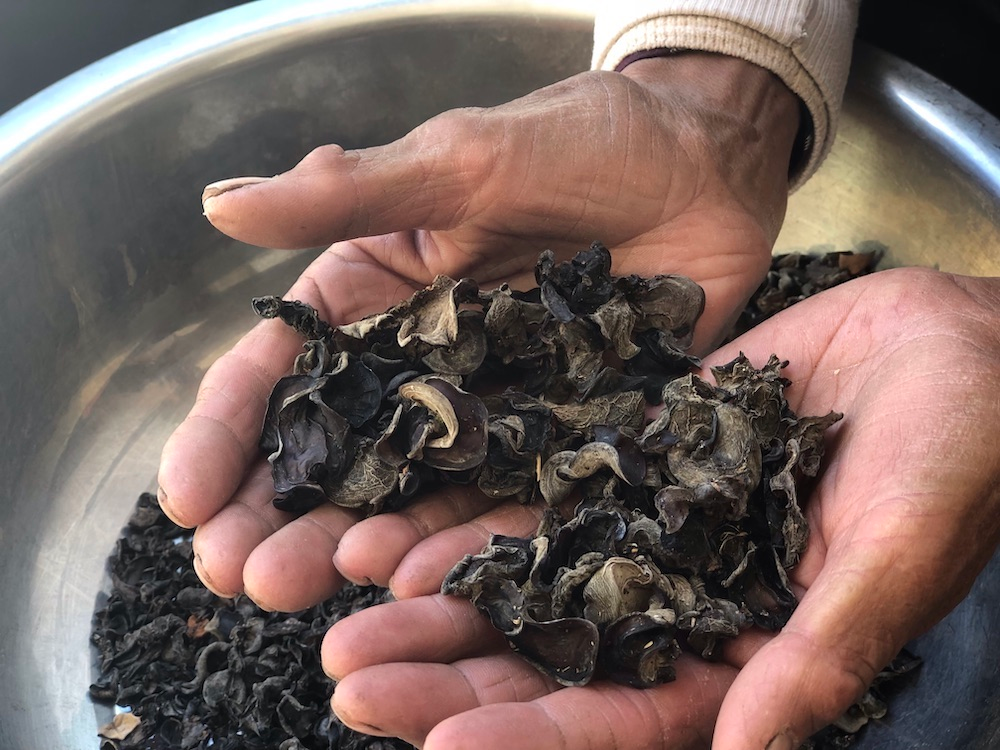 Mushrooms and fungi are an important part of the Tibetan diet. There are many different varieties, and some are so valuable that they can sell for up to three times their weight in gold.
The wood ear fungus (pictured above) is one of the most common of all Tibetan fungi. It grows on trees and can be consumed fresh or dried for use and sale during the cold winter months. It is often added to soups, stews and stir-fries.
These mushrooms don't impart a lot of flavour, but they are enjoyed for their unique rubbery, jelly-like texture that lends the dish a slippery but pleasant crunch. They are also rich in dietary fibre, high in iron, and are commonly used in traditional Tibetan medicine to help with blood circulation.
Last weekend, ambling in the woods in Oxford's Shotover Country Park, we came across plenty of local wood ear fungi (we also stumbled upon a whole load of psychedelic mushrooms, but that's another story):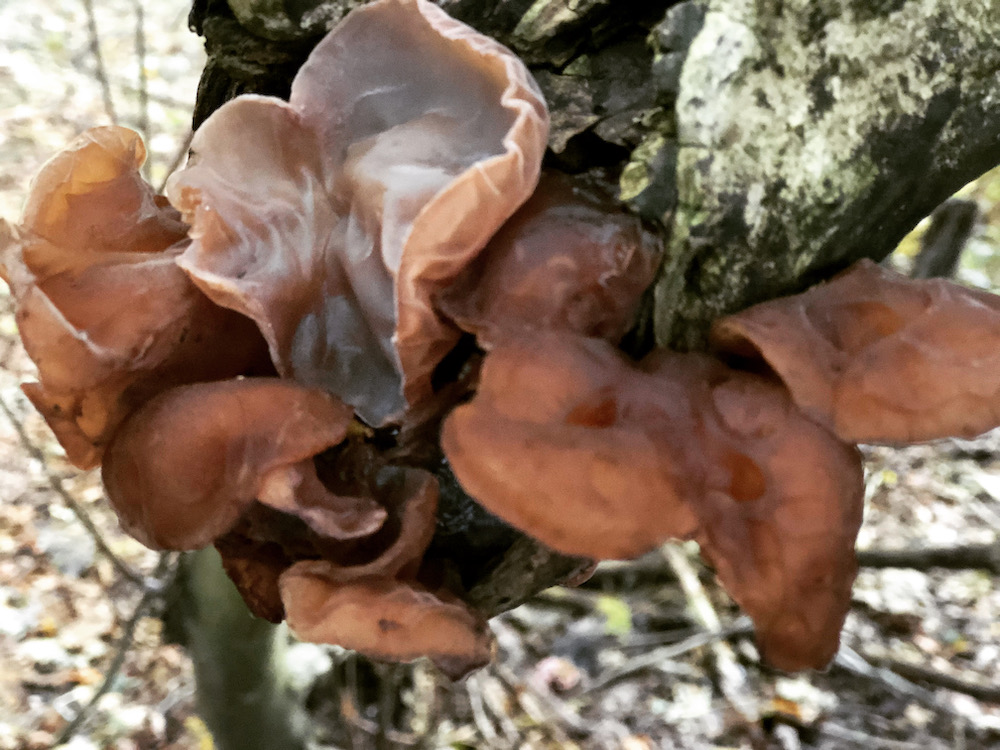 Go forage! Once dried, the wood ear fungus can be kept for a long time, if not forever. In Tibet, it is traditionally dried over the fire or hung up around the house. It is then stored in dry, sealed containers in a dark place.
Have a go, or if you buy the stuff already dried, reconstitute by sticking the fungus in warm water for about an hour before use. Each "ear" will swell two to three times its size.
We still have some wood ear fungus from our most recent trip to Tibet. This week we will be cooking up a very Tibetan vegan special featuring this lovely shroom at out pop up at Silvie. Eat in or take it away, 5.30pm-9.30pm on Friday 1st November.
You can also find us in the market in Gloucester Green on Wednesday 30th October. Look for the Tibetan flags up by the fruit and veg stalls.
#tastetibet #tibet #Silvie #woodearfungus #mushrooms #foraging