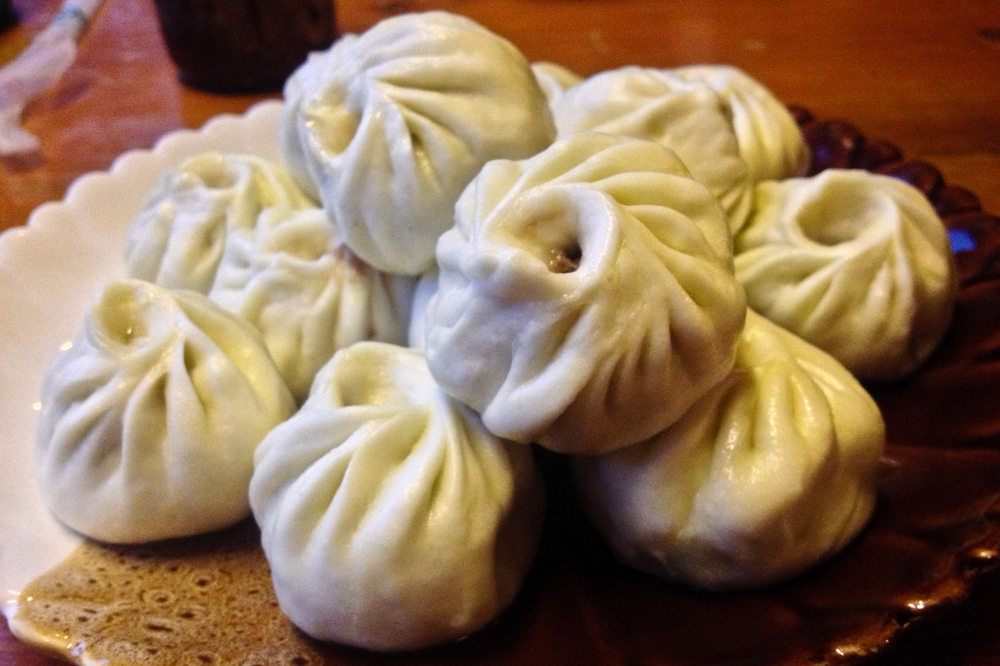 Tibetan New Year takes place on February 28th this year. We will be celebrating with Tibetan friends at the weekend, and probably with momos and beer. But this is not traditional fare.
While momos inevitably form part of the New Year's celebration in Tibet, the most traditional dishes that are prepared during Losar are enjoyed only at this time of year. Tibetan guthuk, the barley-based soup served every New Year's Eve, is one of these. Hugely symbolic, but always surprising, it provides the basis for most of the evening's fun.
The guthuk, or "nine soup", must contain no fewer than nine ingredients, nine being an auspicious number in Tibet (odd numbers are perceived as lucky in general, and numbers 9 and, interestingly, 13, are considered of special significance).
The nine soup itself is a delicious prospect, but where things get really fun is in the dumplings. Once the soup has been prepared, the chef adds to it nine large balls of dough, each containing items such as raw beans, a sugar cube, a small piece of wood, folded paper, wool, a piece of charcoal, a pebble, hot chilli pepper, a ball of cotton, and so on. Every family will have its own special ingredients, and, fortunately, you will not find yak dung or broken china in your dumplings today, as was the case in days gone by.
You'll be glad to know that the dough balls are not eaten, but discarded once their content is revealed. Each bears a special meaning, and either symbolises the character of the person who has picked it out, or is a prediction of their year ahead. Just as the coal at the bottom of your Christmas stocking is Santa's way of telling you you've been a bad kid, so he who picks out coal may be said to have a black heart. Wool, by contrast, denotes kind-heartedness. Find a stone and you are probably looking at a slack year in business, a hot chilli and you'll have trouble controlling your tongue. And so on.
We played these games in my house on New Year's Eve, but my parents tended to play down any messages in the guthuk. Whilst it can all create a lot of hilarity, and by and large it's all good, kids will be kids and sometimes it can all go a bit wrong.
But there's always a chance to redeem yourself at the end of the night. Once the meal is over, everybody pours their leftovers into a broken cooking pot, and wishes away any bad luck. The pot is taken out and thrown into a fire, to the sound of chanting and firecrackers. The new year is a new beginning, and these rituals are an important and symbolic starting point.
#tibetan #tibet #taste #new #year #guthuk