Did you come to our momo party on Saturday? We had Earth Ale in the house with their delicious draught beers and a selection of bottles and cans that really complemented Yeshi's delicious dishes. If you missed out, you can find them in the fridges when you next come in.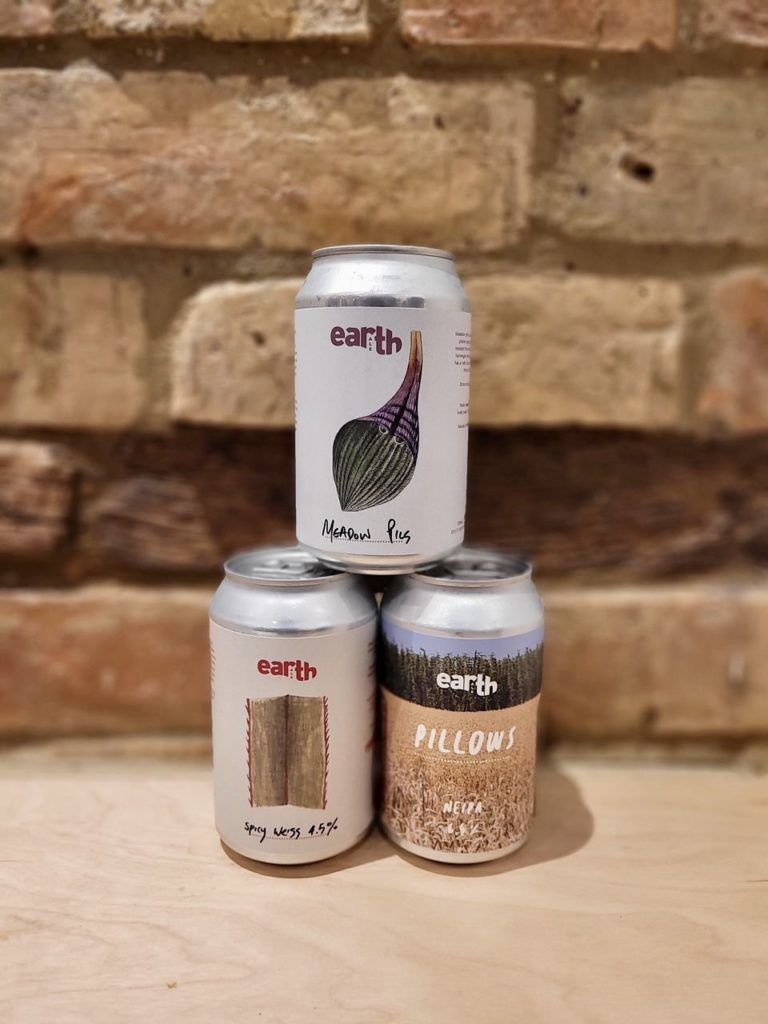 Something that distinguishes Earth Ale from other breweries is the seasonal nature of the beer. Earth Ale forage wild ingredients to create limited-batch recipes, and founder Alex is also a Michelin-trained chef, so his beers very much have food pairings in mind. Word on the street is that they are the perfect mate for momos…
The seasonal and eco-friendly nature of Earth Ale brews will appeal to many people, but is the absolute deal-breaker for Yeshi. You might not imagine Tibetans to be drinkers (monks and nuns do not partake, obviously), but not everyone has monastic ties. After a long day out in the wilds, and when the nights are cold (which is most of the time), beer, wine and whisky are widely enjoyed around the fire.
When Yeshi was growing up there were no shops in the village so you couldn't buy booze: if you needed a drink you had to make your own. Most alcohol in Tibet is made with highland barley and local mineral water, making it rich in trace elements. Yeshi remembers even the strongest of brews as delicious – local and seasonal as they would have been. But he also remembers hangovers – "good for you" apparently doesn't protect you from these.
Nowadays, Chinese-made beer and whisky are a widespread phenomenon out on the Plateau. Everything is becoming a lot more generic, but the biggest problem is all that packaging. There are no recycling stations in Yeshi's village, so there's no safe way to dispose of bottles and cans. Young people also don't yet have any kind of education around waste disposal, which makes the outlook pretty bleak.
We're back to normal service this week, with the following opening hours:
Wednesday: 5-9.30pm (dinner only)
Thursday – Saturday: 12-3 (lunch) / 5-9.30pm (dinner)
Come for dine in, take away or some great deals on our growing selection of freezer food. This week's menu is live on the website now.
And keep your eyes out for deliveries news, landing later this week! Follow us on Instagram, Facebook or Twitter if you are interested in receiving momos by pedal power this weekend – we have news…
Looking forward to seeing you soon!
Julie and Yeshi
Opening hours this week:
Weds: 5-9.30pm
Thurs – Sat: 12-3pm 🥢 5-9.30pm
☏ 01865 499318
—
Are you loving the Taste Tibet cookbook? Please leave us a review if so! ⭐️⭐️⭐️⭐️⭐️