We are off blackberry picking at the weekend (or maybe lavender if we are lucky, and if the COVID situation allows). We never usually get the chance to take a break at this time of year as we typically move from one festival to the next throughout the season, so this is pretty exciting!
Taste Tibet will be out of action for the whole month of August. A mix of sun seeking and top secret new project development work – all will be revealed in good time…
Before we drive off into the sunset, do come and see us at Silvie again this week. We are loving the outdoor Iffley Road vibe, and Silvie's garden oasis is the perfect place to kick back with a pint of draught ale, some momos and a curry. Soaring temperatures are forecast for the end of the week so you might like to add a box of Yeshi's chilled sesame noodles to your spread: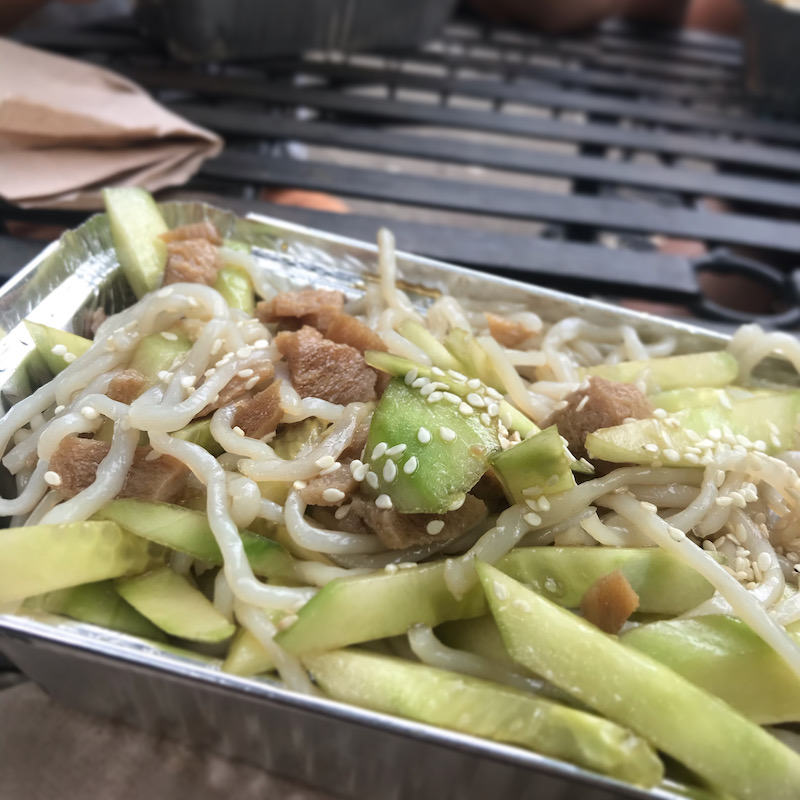 Our pop up is running this Thursday and Friday 5-9pm. If you are planning a momo party at home or by the river you can swing by for a take out. Otherwise do not hesitate to install yourself in Silvie's gardens for the evening. Our menu for the week will be posted on our social media on Thursday – do check in for details.
If you are already on your holidays then we look forward to seeing you again the first week of September for the relaunch of our home deliveries service + more happy evenings at Silvie.
A huge thank you to everyone who has supported us during these difficult few months, and especially to those of you who contributed to our Feeding The Frontline initiative. Last week Oxford Mutual Aid distributed 70 boxes of our momos and curry to vulnerable people across Oxford using a portion of the outstanding donations from this project. We will pick up this work again in September – more on this when we return!
Happy holidays, everyone, and do stay well. Big love from Team Taste Tibet x