We have a new chef in the kitchen (you may have heard). Everybody wants to know how he's doing.
This is not an easy a question to answer. Nyima has been a Buddhist monk since he was in his mid-twenties, and Buddhism guides the student away from any sense of self – the belief in an inherently-existing, enduring, independent nature (which teachers say is the path to all suffering).
Buddhists try to avoid identifying anything as I, me, or mine. They claim that the individual self is an illusion, and the science is all there: among other elements our physical existence is completely dependent on external factors such as gravity and oxygen, after all. At an atomic level we're mostly just space, so where are the boundaries between us and the rest of existence?
In the West, someone who feels depressed often construes this feeling as a sign that they have let themselves down or fallen short of where they should be, and this tends to make their misery worse. Buddhist monks, by contrast, usually choose to see their suffering as an inevitable part of being human, rather than a personal failing.
In Tibetan there is no actual word for emotion. There are simply disturbing and non-disturbing mental states, and constructive and destructive mental states. Buddhists say that labelling emotions is where things go wrong for us, as even love and compassion can be disturbing mental states depending on how we interpret them.
This is where giving a simple answer on Nyima's behalf gets complicated. Nyima himself stays clear of saying that he's happy or sad. He's likely more interested in investigating what aspects of his mental state may be causing him to lose his peace of mind, clarity or self-control.
And what of our desire to have confirmation that he's settling in nicely, that everything has turned out ok? Even though I know that Nyima cannot offer me this reassurance (all things are impermanent – what is true for now may not be true for the next moment), I still seek answers all the time. Maybe I should ask myself why I need the labels – or perhaps I should consider my mental state…
A quick reminder before we proceed to the business of the day that the Tashi Lhunpo Monks will be in town soon, and we've teamed up with Music Oxford to offer two lucky winners the chance to go to their Town Hall performance for free! The competition is running over on Instagram, with details of how to enter here. You may also be interested in the Music Meditation Workshop running just before the event which takes the Tashi Lhunpo Monks as its inspiration.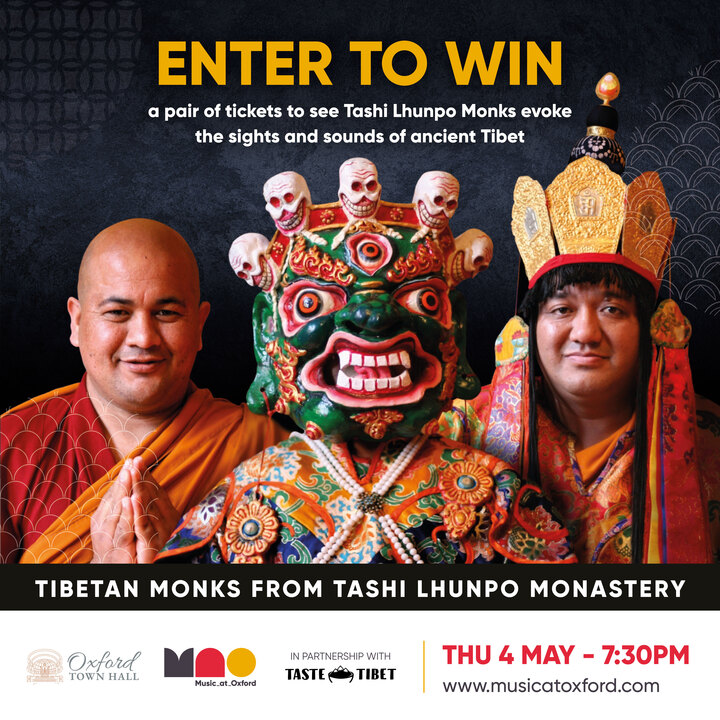 We're open as usual this week, as follows:
Wednesday: 5-9.30pm (dinner only)
Thursday – Saturday: 12-3 (lunch) / 5-9.30pm (dinner)
This week's menu is out now, and features Nyima's Beef Curry – a new dish from our new Chef! – as well as a brand new Nyima Special that will be available both lunch and dinner. You are definitely coming for these – check the website for full details.
Looking forward to seeing you!
Julie and Yeshi
Opening hours this week:
Weds: 5-9.30pm
Thurs – Sat: 12-3pm 🥢 5-9.30pm
☏ 01865 499318
Are you loving the Taste Tibet cookbook? Don't forget to leave us a review! ⭐️⭐️⭐️⭐️⭐️